Kasu CO2 laser marking machine
2021-03-29
Kasu high power series CO2 laser marking machine is a high efficiency, high precision, large format non-metallic material marking machine widely used in leather processing, clothing accessories carving and cutting, wood products acrylic laser printing field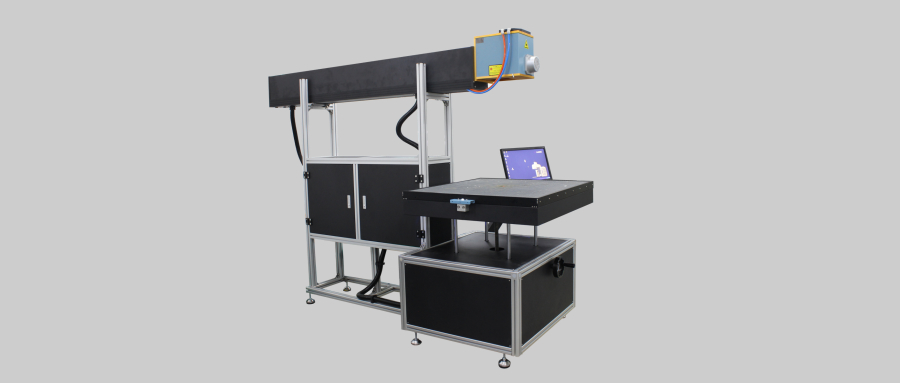 With the 3-axis technology from Europe, the spot diameter of the machine is the same as the 400 × 400mm spot diameter of similar machines in the working range of 600 × 600mm.

Product advantages:
Easy to maintain

Superior quality

Low consumables

Pollution-free

High cost performance
Technical index:
Equipment model: ksmc-600 laser power: 100W
Laser wavelength: 10640nm ﹣ laser: hot thorn / Chengdu micro
Marking range: 400 * 400mm / 600 * 600mm (optional) maximum power consumption: 1KW
Pulse frequency: 1-100kHz input power: 200Vac / 10A / 50-60Hz
Main engine size: 2330 × 900 × 1450 mm (final subject to design) cooling system: constant temperature cooling unit
Positioning system: red light positioning system: 3D dynamic focusing marking software
Galvanometer: 3D; computer: kasu customization
Working environment: temperature: 15 ℃ - 30 ℃; humidity: 30-80%; no condensation; net weight: About 180kg
Performance characteristics:
1. The use of non-contact processing, fast, efficient;

2. The marks carved by laser marking technology are not easy to copy and change;

3. Stable performance, small size, low power consumption, no consumables, reduce maintenance costs;

4. The labeling is fast and efficient, which can be widely used in a variety of materials.